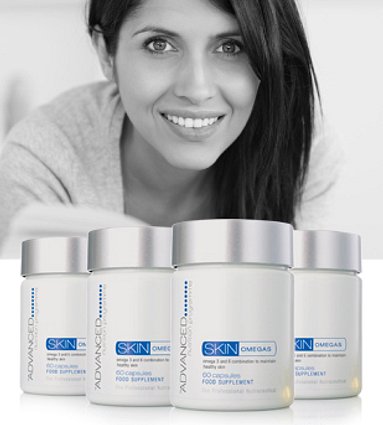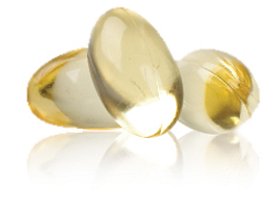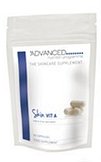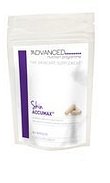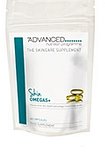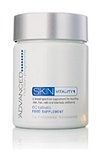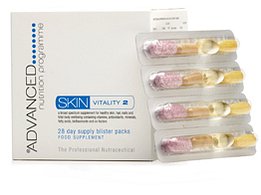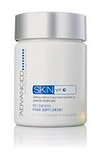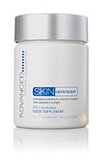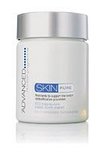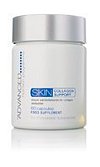 SKIN PURE
Skin Pure provides choline to help support normal liver function, which is important for the body's detoxification processes. It is also formulated with the B vitamins riboflavin and biotin, which contribute to the maintenance of normal skin.
SKIN COLLAGEN SUPPORT
As we get older, our skin can lose elasticity. This is true of all skin types, but particularly for fairer tones because they have less melanin protection from UV rays. Skin Collagen Support contains vitamin A which contributes to the maintenance of normal healthy skin and vitamin C for its role in collagen formation. Our nutrition experts have enriched the formula with carefully selected plant extracts.
SKIN VIT C
Vitamin C contributes to collagen formation which helps skin function normally and supports the normal function of blood capillaries. Vitamin C is also an antioxidant, so it helps to protect your cells from oxidative stress caused by free radicals.
SKIN DEFENDER
Skin Defender is formulated with vitamins E and C, along with selenium and zinc which are all antioxidants, helping to protect your cells from oxidative stress. It shouldn't replace a sunscreen, but provides nutritional support for skin exposed to light.
SKIN VITALITY 2
Skin Vitality 2 consists of convenient daily blister strips each containing 4 supplements; a multivitamin and mineral, antioxidant complex, vitamin C with black elderberry and bilberry extracts and omega 3 and 6 fatty acids. The combination includes vitamins A & C and riboflavin for normal skin; selenium and biotin for hair, along with selenium and zinc for nails. The advanced formulation also contains vitamin D, iron and vitamin C for the normal function of the immune system and antioxidant nutrients such as vitamin E, plus manganese to help protect cells from oxidative stress.
SKIN OMEGAS+
Benefitting from the addition of vitamin A, our Skin Omegas+ is the perfect companion to your skincare regime. It contains optimum levels of EPA (an important omega 3) along with GLA (an important omega 6) made from Evening Primrose Oil. Vitamin A is a key ingredient needed for skin health.

Skin Omegas+ is made with premium, clinically researched omega 3 from Epax, a world leading supplier known for its purity, quality and innovation. They hold a Friend of the Sea certificate, so you can be sure the omega 3 is sourced using methods that conserve marine habitats and resources.
SKIN VITALITY 1
This broad spectrum supplement includes vitamins and minerals involved in the maintenance of healthy skin, hair and nails including: Biotin, selenium and zinc which contribute to the maintenance of normal, healthy hair.

Biotin, iodine, niacin, vitamin A, vitamin C and zinc which contribute to the maintenance of normal healthy skin.

Selenium and zinc which contribute to the maintenance of normal healthy nails.
SKIN VIT A+
Vitamins A and D work in synergy for healthy skin, so we've combined them in this new super supplement! Vitamin A is one of the most important nutrients for skin yet over 90% of women don't get enough, and around 80% of people in the UK are deficient in vitamin D. Boost your levels by supplementing with Skin Vit A+ , which will help maintain healthy skin as well as strong bones and muscles.
SKIN ACCUMAX™
Skin Accumax™ is a skincare supplement for problem skin. Unlike topical creams, this patent-pending formula works from within to restore natural radiance. It contains a special combination of vitamins A, C and E plus DIM, a phytonutrient identified in broccoli.
Advance Nutrition Programme - Skin Range
Beautiful Skin Starts from Within
Beauty may be skin deep, but we believe it starts a little deeper than that.
To get beautiful skin on the outside, you need to feed it from the inside with the right nutrients. Our supplements are the first step in a results-driven skincare regime, they maximise the benefits of in-salon treatment and topical creams by nourishing from within.