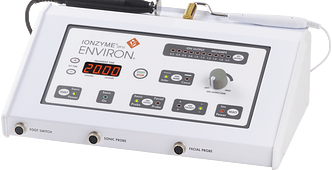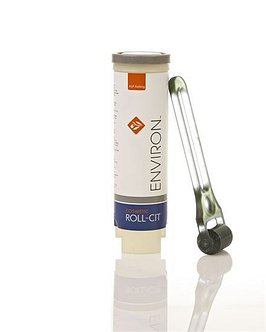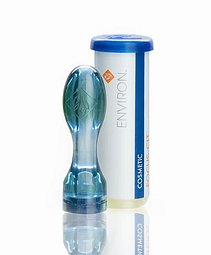 Recently Dr Fernandes designed the Environ Focus-CIT, which is a small instrument made specifically for more focused treatments. Focus-CIT allows sou to treat specific areas such as the forehead, eye and the upper lip.
Using the Cosmetic Roll-CIT and the Focus-CIT will assist in stimulating collagen to restore skin tightness in the early visible stages of ageing, help reduce the appearance of patchy skin and surface blood vessels, smooth find lines and soften scars. The treatment is not painful and can be used on very thin skin. The more frequent the treatment, the better the result.
These two treatments are not suitable for the following skin conditions: active acne, eczema, rosacea, psoriasis, severe solar keratosis and raised moles or warts.
In the past decade, needling has become recognised as one of the most interesting developments in plastic surgery, and Dr Fernandes has been among its earliest proponents. From this, he initially developed the revolutionary Environ Cosmetic Roll-Cit for ruse at home. A world first, it dramatically increases the effectiveness of skincare products, allowing improved penetration of vitamins into the active layers of the skin.
Cosmetic Roll-CIT micro-needles puncture and the horny lay of the epidermis, allowing the active ingredients in the product to reach deeper into the skin far more effectively than by topical usage.
Environ Cosmetic Roll Kit
The Environ Ionzyme DF II Machine
The DF II Machine is the first to combine the use of active Sonophoresis and intensified Iontophoresis, and is possibly the most advanced machine of its kind in the world.
The Ionzyme DF II machine enhances the penetration of these products through the skin, a crucial step because skin has a natural, waterproof barrier that hinders the penetration of vitamins. It overcomes this resistance with two tried and tested methods:
Operated by trained skincare therapists, the Environ products used in these treatments contain vitamins A and C, plus additional growth factors, to make the skin more resilient, radiant and to help treat blemishes such s patchy pigmentation, scarring and pimples.
IONTOPHORESIS - an electrical current facilitates greater penetration of vitamins into the skin. It is used for r larger surface areas such as the face and neck. With conventional iontophoresis, changes are very much slower, whereas the Ionzyme DF II machine, the skin looks and feels younger within two or three treatments.
SONOPHORESIS involves the use of sound waves to transport vitamins molecules through the skin and productes better penetration through the skin than conventional ultrasound. It is used on limited areas such as the upper lip and character lines around the eyes, on scar tissue and on pigmentation marks.
Both methods can be combined for intensive treatments.