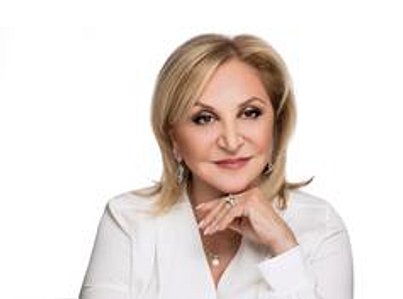 Jessica opened her own salon, the Jessica Nail Clinic in Beverly Hills in 1969. It was the first-ever nails-only salon and it enabled Jessica to teach her cutting-edge technique to professionals she called "Nail Cultivists."She inspired them to pass the knowledge on to the customer, a practice she believes in to this day. Her approach garnered her legions of fans including high-profile celebrities like Barbra Streisand and Diana Ross, as well as longtime client Nancy Reagan, whom Jessica regularly visited in the White House to do her nails.
As her success continued to grow, Jessica launched Jessica Cosmetics, a product line based on her innovative philosophy of treating the nail from the foundation. Today, the line boasts a wide assortment of treatment products, over 230 Custom Colours, Effects, the GELeration Soak-Off Gel System, Zen Spa Pedicure, and Phenom. Jessica's products are found in top salons in 60 countries worldwide, and Jessica remains at the forefront of nail care as its most trusted source.
Gorgeous colour starts with the right foundation. Nails have their own biology, just like hair and skin. For the best care and the most beautiful outcome, nails require a studied approach that is similar to how a facialist cares for the skin.
Nail types can be best described as Dry, Brittle, Damaged, or Normal, and they may be peeling or breaking. For every nail type and every problem, there is a solution for the best care and most beautiful outcome. The JESSICA Nail Cultivist understands the structure of each client's nails as the key to success to restore health and wellness to natural nails, and must devise a regimen unique to the individual. The Jessica Nail Cultivation System® and my exclusive treatment basecoats are designed with this in mind. With the help of nurturing botanicals, antioxidant vitamins, and proteins, my products work to improve nails at the source —the foundation.
I believe education is one of the best tools in nail care. Women today are savvy and interested in improving the health of their hair, skin, and nails. Passing knowledge on to the customer ensures they are invested in the process of achieving their most beautiful nails. My approach has always been considered revolutionary and it works like nothing else can.
Long before nail salons were found on every corner, there was Jessica Vartoughian, the woman who would become known as The First Lady of Nails.
Jessica opened the first-ever nails-only salon and revolutionized nail care with a technique that was ahead of its time. Her pioneering spirit and business savvy helped pave the way for the multi-million dollar nail care industry to become what it is today. Now founder & CEO of Jessica Cosmetics International, Inc., Jessica is considered the foremost authority on cultivating beautiful natural nails, an achievement reflected in her extensive line of popular nail care product.