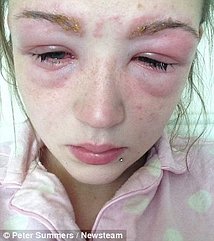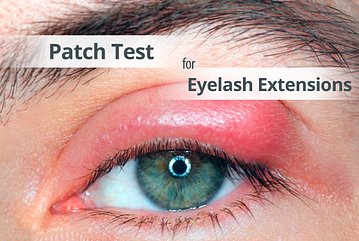 It is not Infinite Beauty UK's policy to treat clients for the above treatments without a patch test performed by us, even if they have received the treatment from another salon/clinic. Please do not ask us to treat you if you without a patch test. We, also, do not accept signed waivers.
You can expect your Therapist to give you a tint test at least 24 hours prior to having any treatment to the eye area with the exception of waxing. This is very important to ensure that you do not have an allergic reaction to the tint, bonding agent or lash lifting products. The patch test involves a small amount of product being applied either behind your ear or on the inside of your elbow or in the case of lash extensions a small number of lashes being applied to the natural lash. A repeat test may need to be required if you have not any eyelash or eyebrow treatment for a period of time or if your health has changed.
Your eyes are gorgeous, and your lashes too. Imagine what professional eyelash and eyebrow tinting will do for the depth and colour of your eyes and the definition of your face. Eye treatments are very effective in accentuating the eyes, which are for most women one of their best features. Even dark lashes are lighter at the ends and adding tint will make them look longer. For those wanting their eyes to look wider and their lashes longer eyelash tinting and perming is ideal. And if you would like something a little more dramatic, why not try LVL Lashes.