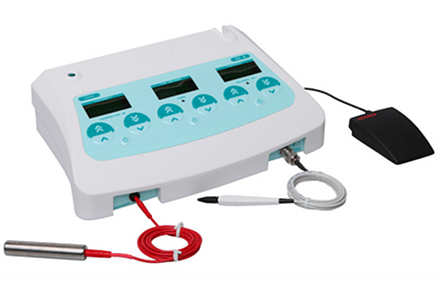 During electrolysis a needle is inserted into each hair follicle and an electric current is applied, destroying the hair at the root. As a result the hair never grows back and the surrounding skin becomes softer and more delicate.
Electrolysis is effective on areas of the body such as the face and neck and, unlike laser hair removal, can be used on lighter coloured hair or on people with darker skin complexions.
Electrolysis hair removal is much more than just getting rid of unwanted hair, it's about improving the quality of your life
.
All client's receive a full consultation in order to establish their suitability to treatment and any medical restrictions prior to any treatment being carried out. Following treatment, post-treatment care and advice is given to maintain hygiene and prevent any adverse reactions resulting.
Electrolysis is suitable for both men and women and can be used almost anywhere on the body. The treatment is for men and women over the age of 16. If under 16 GP's permission is required.
Electrolysis Pricelist:
10 mins - from £15
15 mins - from £20
20 mins - from £25
30 mins - from £30
45 mins - from £40
60 mins - from £50
"I have had electrolysis on my chin for 4 sessions andalready the results are fantastic. Amanda has been doing an amazing job! I amlooking forward to continuing this treatment and seeing the end results. Myself esteem has improved and I feel that the electrolysis, alongside Amanda'scare and expertise has made me a happier person. I know the treatment will taketime, but it is worth it. Thanks Amanda."
Helen, Kings Hill, Kent
Electrolysis is a hair removal process that has been used for years to treat unwanted hair. It is the only truly permanent hair removal process and can be used to treat any type of hair on any part of the body. Both men and women can benefit from the effects of electrolysis hair removal and the results can make a large impact on your life.
Electrolysis is especially effective to help with hair removal on smaller areas and many people utilize electrolysis to clean up the hair that laser hair removal can leave behind. Electrolysis also treats very fine, or light-coloured hair that other hair removal techniques have trouble dealing with.