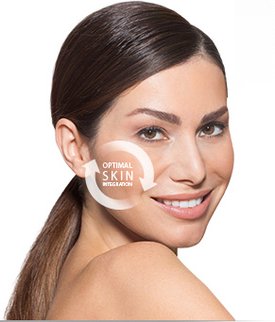 How long does the treatment take?
Following your consultation and when you are happy to proceed, the treatment session will typically take about thirty minutes. During the session, Belotero (or a similar agreed filler) is injected into the specific area using a needle or a cannula.
Does it hurt?
This tissue integration means Belotero is suitable for very superficial injection with the confidence of smooth evenness after your treatment. Belotero is available with an anaesthetic which helps to reduce any sensation of pain.
How soon can I return to normal activities?
There is little downtime following a Belotero treatment, however, it is recommended that you should avoid wearing make-up for at least 12 hours after treatment and avoid exposure to heat, UV rays and prolonged exposure to the sun for two weeks after treatment.
How will the area feel after treatment?
The properties of Belotero allow optimal spreading into your tissue. You may feel some itchiness around the treated area but will be left with even results.
Will I notice the difference right away?
Yes, the aesthetic resuls are immediate.
How long does Belotero last?
The effect will depend upon the individual and the area treated, for example in nasolabial folds (nose to mouth lines), clinical ata demonstrates results and visible improvements up to 12 months after a single tretment of Belotero Balance.
How much does Belotero cost?
£240 for the first 1 ml syringe
£220 for th second syringe
£200 for the third syringe onwards
If you would like to see Dr Murshid Salman for a free consultation, please call 01435 868447 or e:mail info@infinitebeautyuk.com to make an appointment.
Fine Art Aesthetics is not affiliated to Infinite Beauty in any way.
What is it?
Dermal fillers are a soft tissue filler injected into the skin to help fill in facial wrinkles, restoring the surface to a smoother profile. Most dermal fillers are temporary because they are eventually absorbed by the body. Rather than just smoothing or tightening skin, dermal injectable fillers aim to change the facial profile to a younger one. The injection of filler materials under the skin can fill in deep folds, such as nasolabial folds (also called "bracket lines", running from the corner of the nose to the corner of the mouth), create plumper lips and improve the aesthetics from the hollow around cheeks and eyes. Hyaluronic acid and hydroxyapatite fillers are currently the most commonly used fillers.