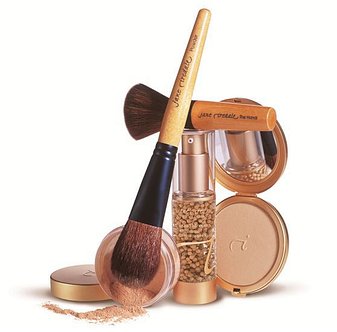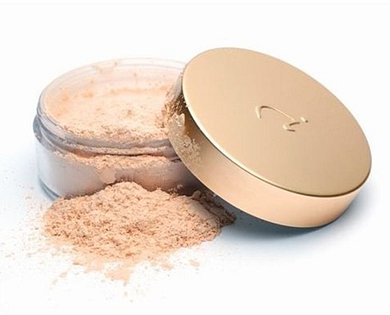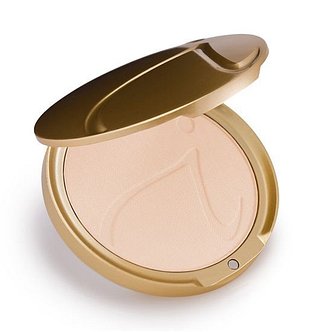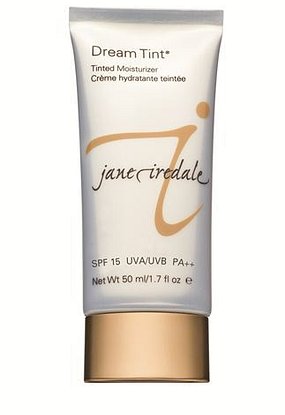 A Full Coverage Mineral BB Cream Glow Time in six shades, a liquid foundation, Liquid Minerals in 18 shades, and a tinted moisturiser, Dream Tint in eight shades, give wearers alternative options to achieve a healthy, natural looking finish.
PurePressed Base provides an SPF 20 and all the same benefits, with the addition of protective antioxidants: pine bark extract and natural vitamin E, packaged in a neat, mirrored compact. Slightly sheerer and more matte than the loose powders, PurePressed Base is available in twelve shades, with the addition of twelve more Global colours to suit darker skin tones.
Amazing Base is a loose powder of micronized minerals in a jar, with an SPF 20, for a dewy look. It is long-lasting, requiring just the slightest touch-up, making it especially popular with brides. These minerals are available in seventeen shades within three tones - warm, cool and neutral.
Featuring concentrated pigments of titanium dioxide and zinc oxide, with natural iron oxide colouring, the bases provide instant, chemical-free protection against ageing UV rays and have anti-inflammatory properties. They are free from pore-clogging, drying fillers such as talc, which often constitute up to 80 per cent of conventional make-up formulations to stretch dyes further. Layers of overlapping mineral crystals prevent excessive moisture loss while still allowing the skin to breathe. The formulation is free from the top three sensitizers – perfume, chemical dyes and preservatives - and masks any imperfections or redness. Its inert natural ingredients are suitable for even the most allergy-prone skin.
"Traditional make-up fills wrinkles, and because it has a high degree of talc or cornstarch or nylon, becomes a matte coating on the skin which allows the light to absorb, and you can see into whatever's going on underneath," explains Jane Iredale. "Micronized minerals are coated* so that the crystals reflect and refract the light – scattering it. So the minerals don't allow you to see into the skin and they give a soft, diffusion of light that makes the skin look healthy and younger."
jane iredale® natural cosmetic bases act as a four-in-one product - concealer, foundation, powder and sunblock all in one (no need for separate foundation and powder). Designed as an every day make-up, they offer fast, weightless and water-resistant coverage for all skin tones - even the most sensitive or blemished complexions – whilst promoting healthy skin.
Cosmetic Bases - Mineral Make-Up Reflects a Youthful Glo
w