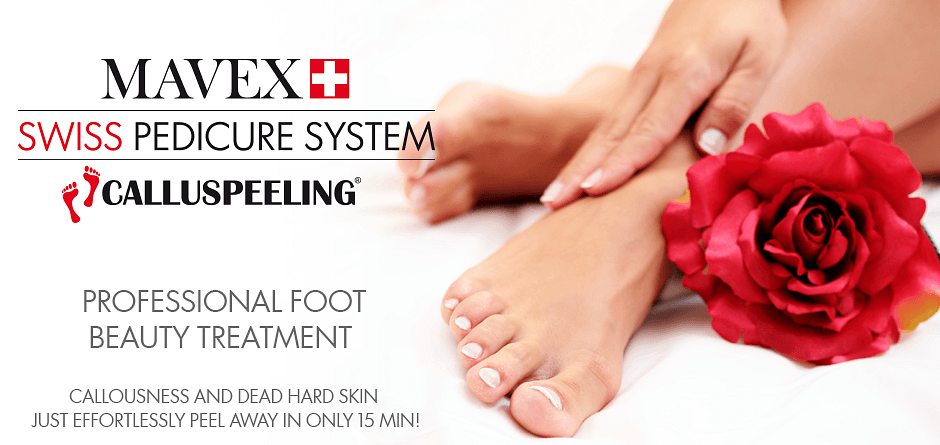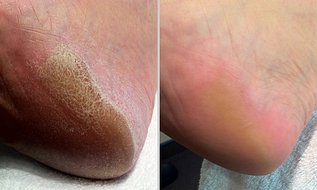 The treatment is completed with the application of the specific Mavex Foot Daily Care.

Mavex products aren't contain parabens, formaldehyde, added preservatives, mineral oil and paraffis.
They are formulated with a synergic complex of plant extracts from alpine herbs and plants such as Gentian, Blueberry, Spruce Fir.

An extraordinary foot beauty treatment, with an intense specificy protective action on the blood vessels, while being relaxing and antibacterial. It guarantees an intense and deep hydration of the feet, while stimulating circulation and reactivating the cellular metabolism. All the extraordinary power captured in a beautifully delicate treatment that heals and protects. While giving the feet wonderful freshness, lightness, and deep sense of wellbeing.

The daily use at home of the Mavex Foot Daily Care Cream helps to maintain hydration of the feet, keeping them soft and protected. This cream helps prevent the formation of cracks and callouses while keeping feet beautiful and healthy.
THE NEW FOOT BEAUTY TREATMENT THAT ALLOWS AMAZING RESULTS
WITHOUT USING BLADES OR DRILL FILES
CALLOUSNESS AND DEAD HARD SKIN JUST EFFORTLESSLY PEEL AWAY IN ONLY 15 MINUTES!
£20.00