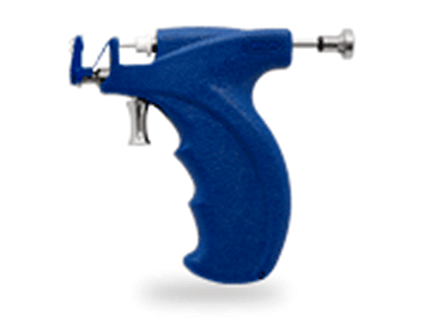 The Blu system was introduced so as to allow ear piercing to comply with the European Nickel Directive 2004/96/EC. With the addition of the disposable adaptors to the Instrument the client can feel safe in the knowledge that the ear piercing being used is compliant with the regulations.
Spring Activated Instrument
Easy to Use, Disposable Adapters
European Directive Compliant
Caflon Ltd
Caflon Ltd is a British Based company involved in the manufacture and distribution of high quality ear piercing equipment and hypo allergenic fashion earrings.
One of the largest manufacturers and distributors of ear piercing equipment in the world with distribution in over 72 countries.
The Caflon collection of ear studs includes all stones and shapes of fashion. All are precision turned on Swiss escomatic Machines.
Ear piercing is £15.00 including earrings.
Caflon Blu Ear Piercing System